Screen Rooms
Screen rooms make it possible to enjoy the great Florida outdoors any time of the year-and best of all, with no more bugs!
We use only the highest quality materials including Phifer screen, deluxe stainless steel door hardware, ACI premium ceramic screws, and superior sealants.
Our screen rooms offer three roof types:
screen roof
3" pan roof
3" to 6" insulated roof
See
Roof Options
for more information.
Our screen rooms are available with 8, 12, 16, 24, or 36 inch aluminum kickplate. Other options include vinyl siding or simple screen from top to bottom.
Screen room door options are the standard 36 inch wide door or a custom built door measuring up to 42 inches wide. We also offer custom-built double screen doors up to 72 inches wide.
As you can see, Phelps Aluminum screen rooms are available with many different options! The easiest way to realize the best options for your home is to schedule a free in-home estimate today!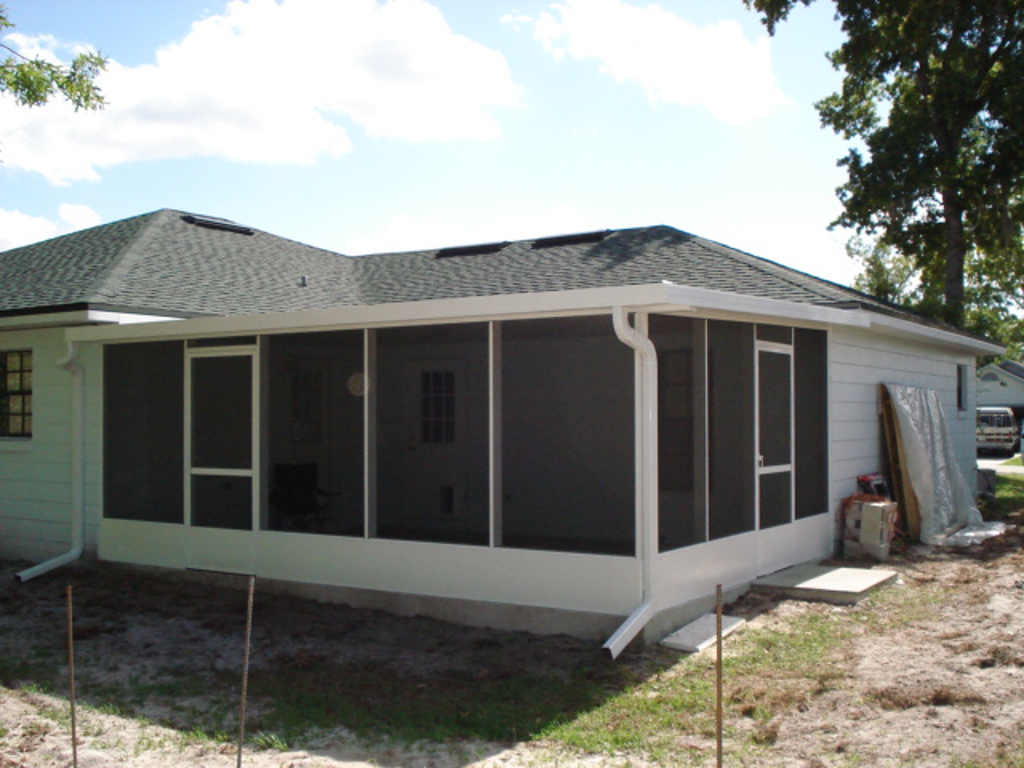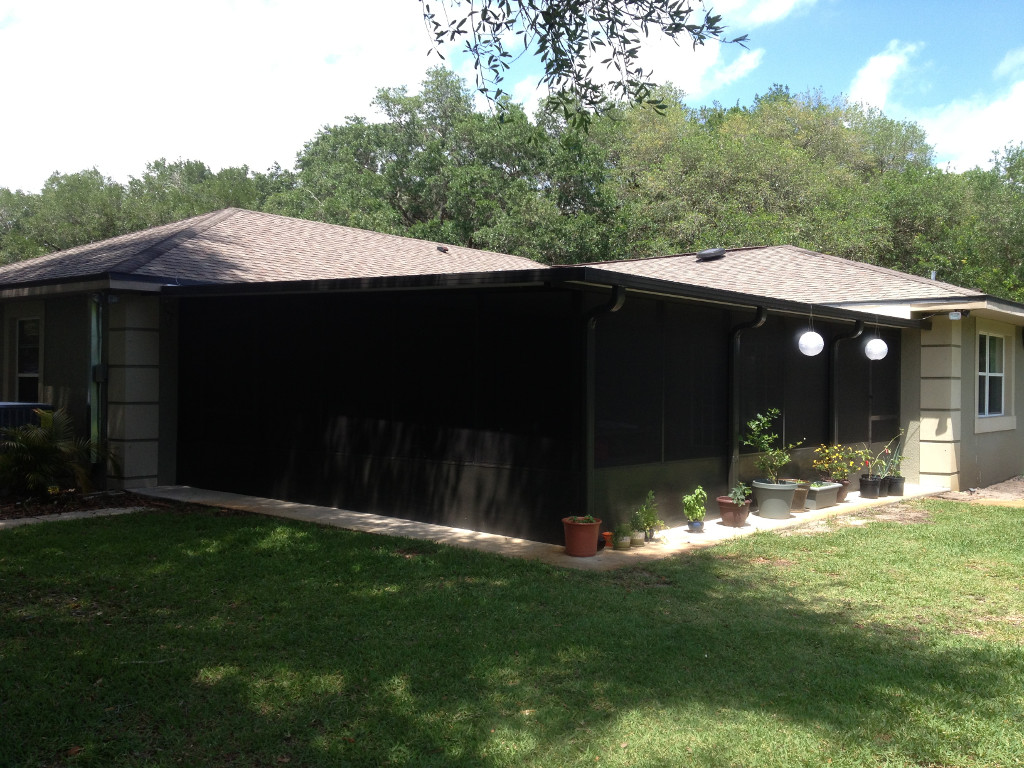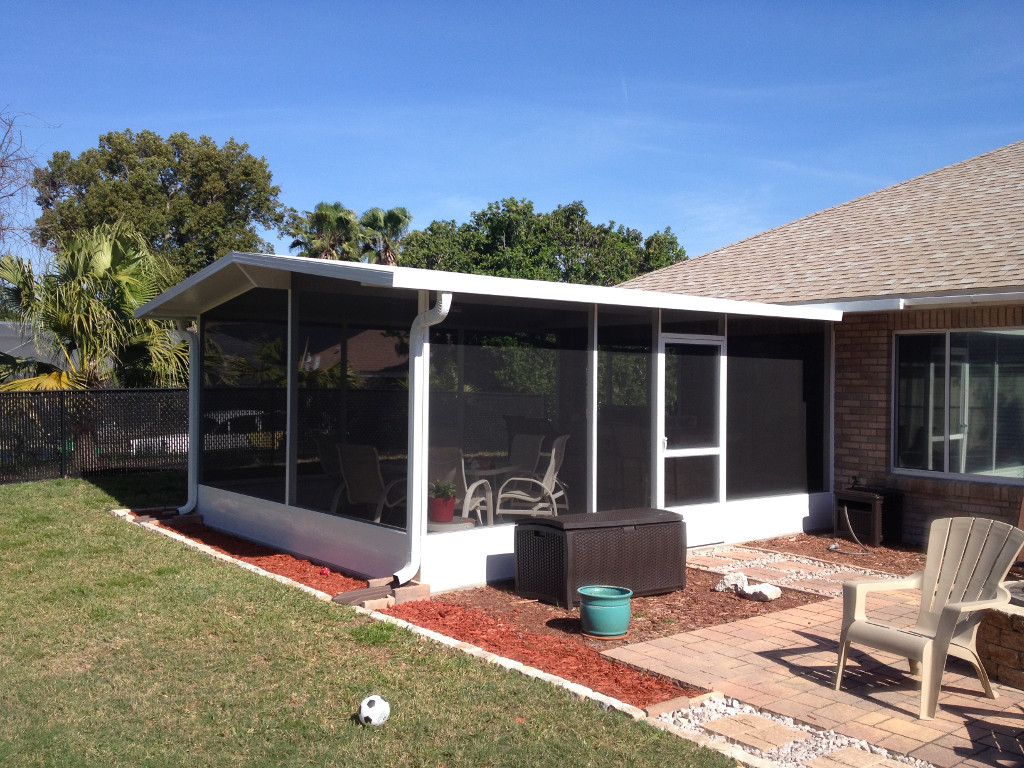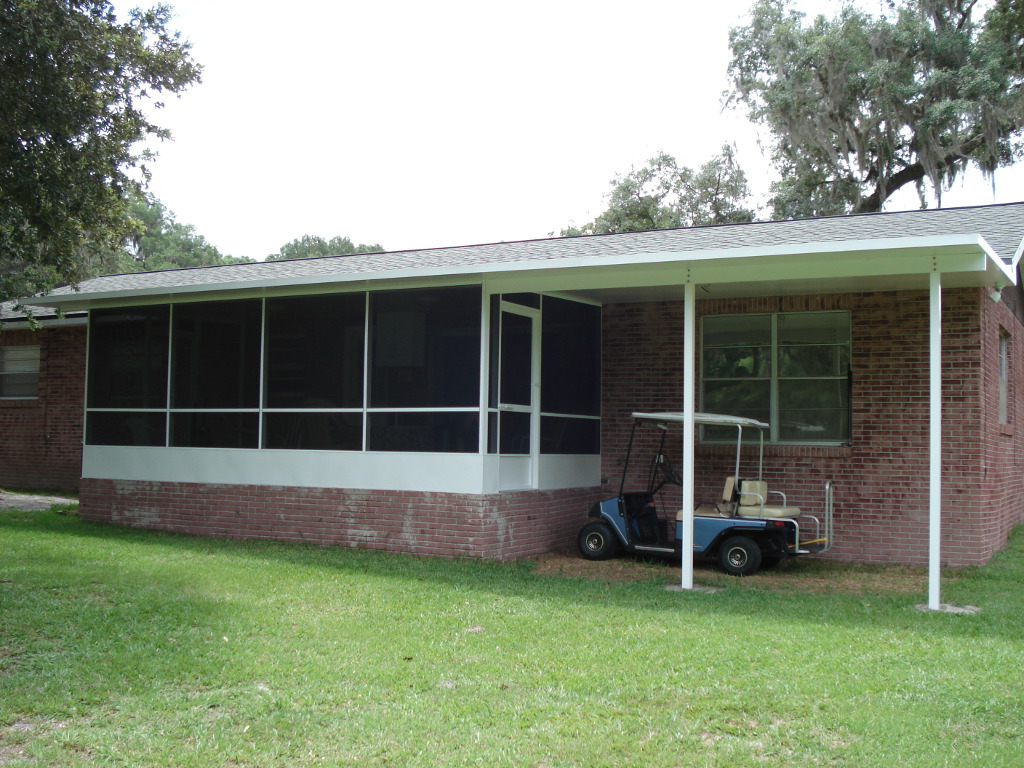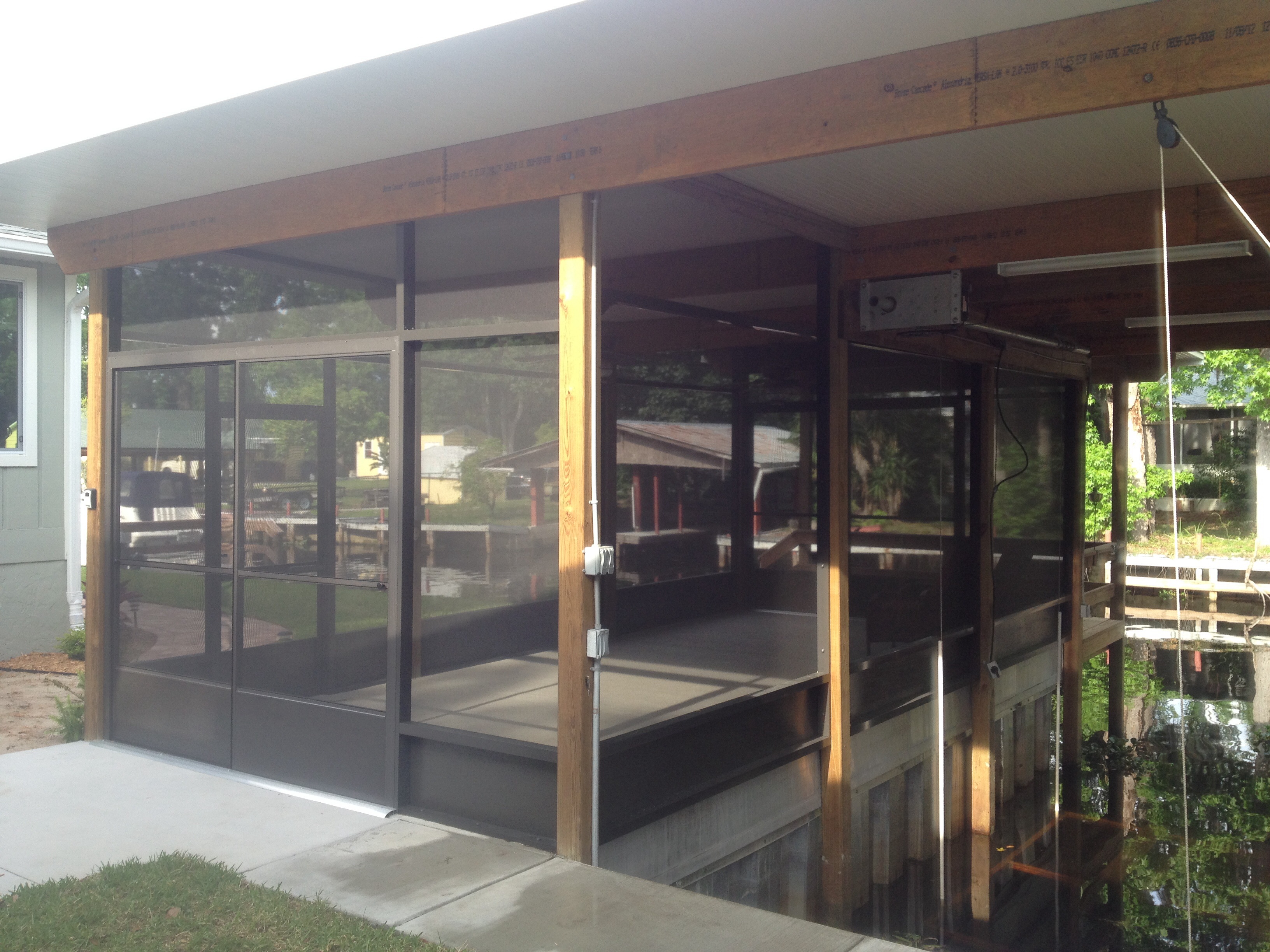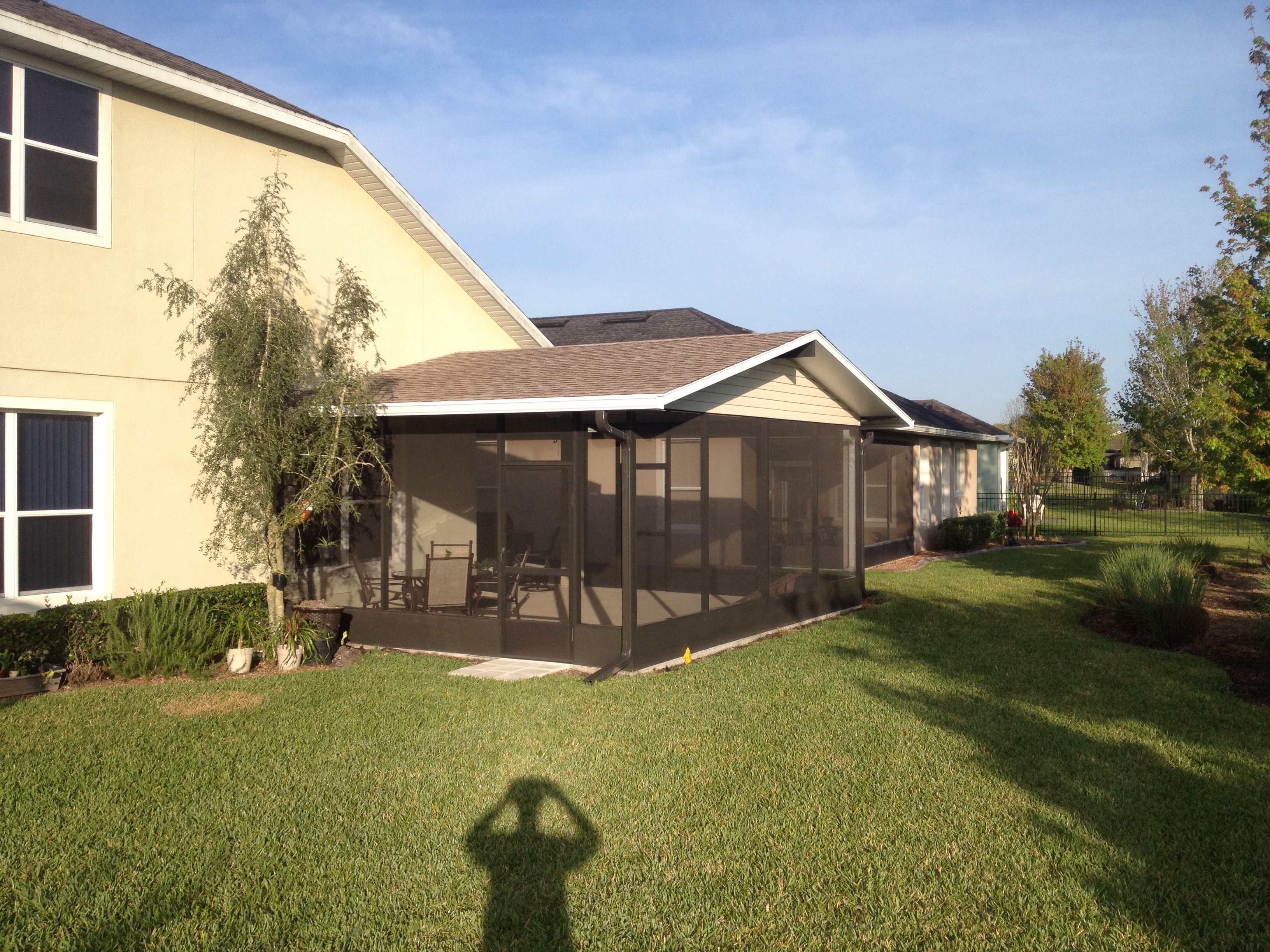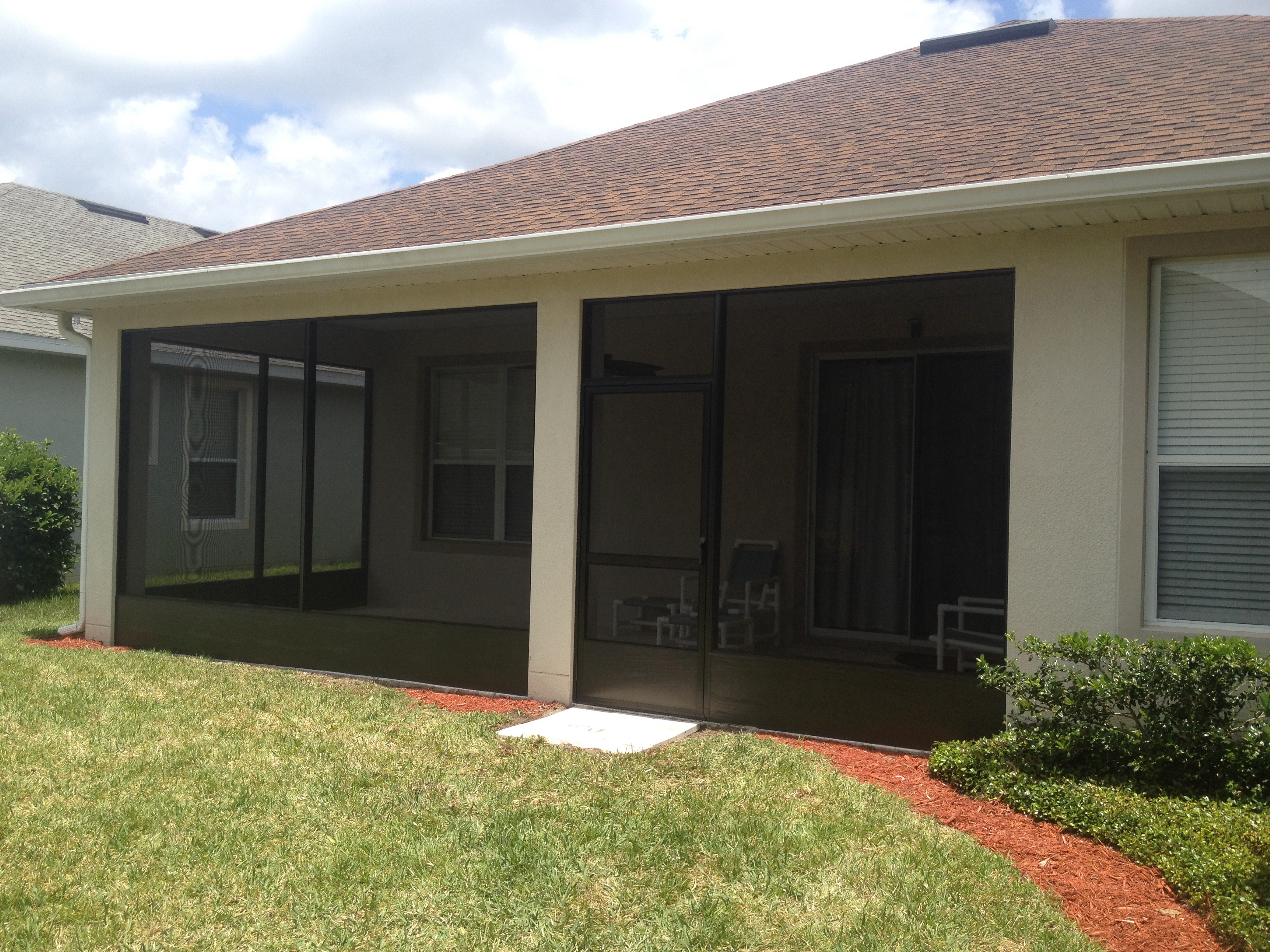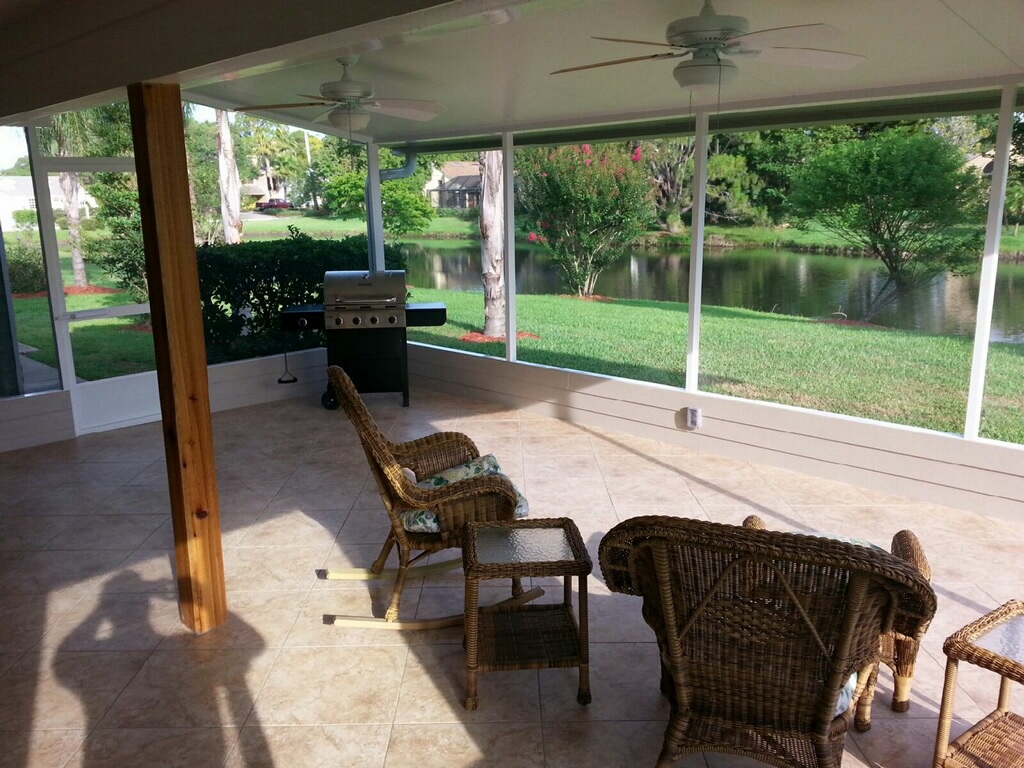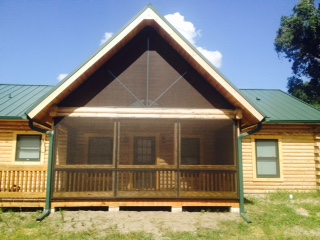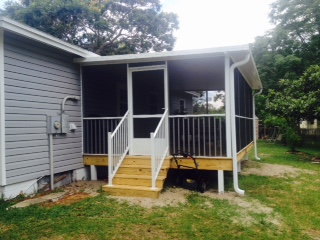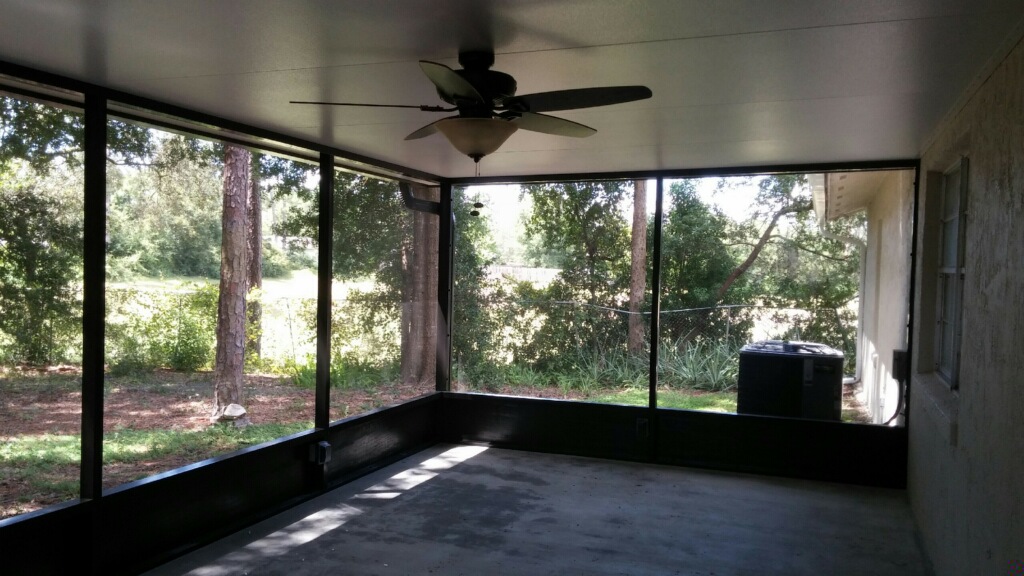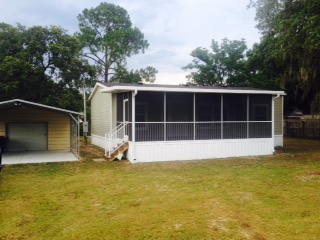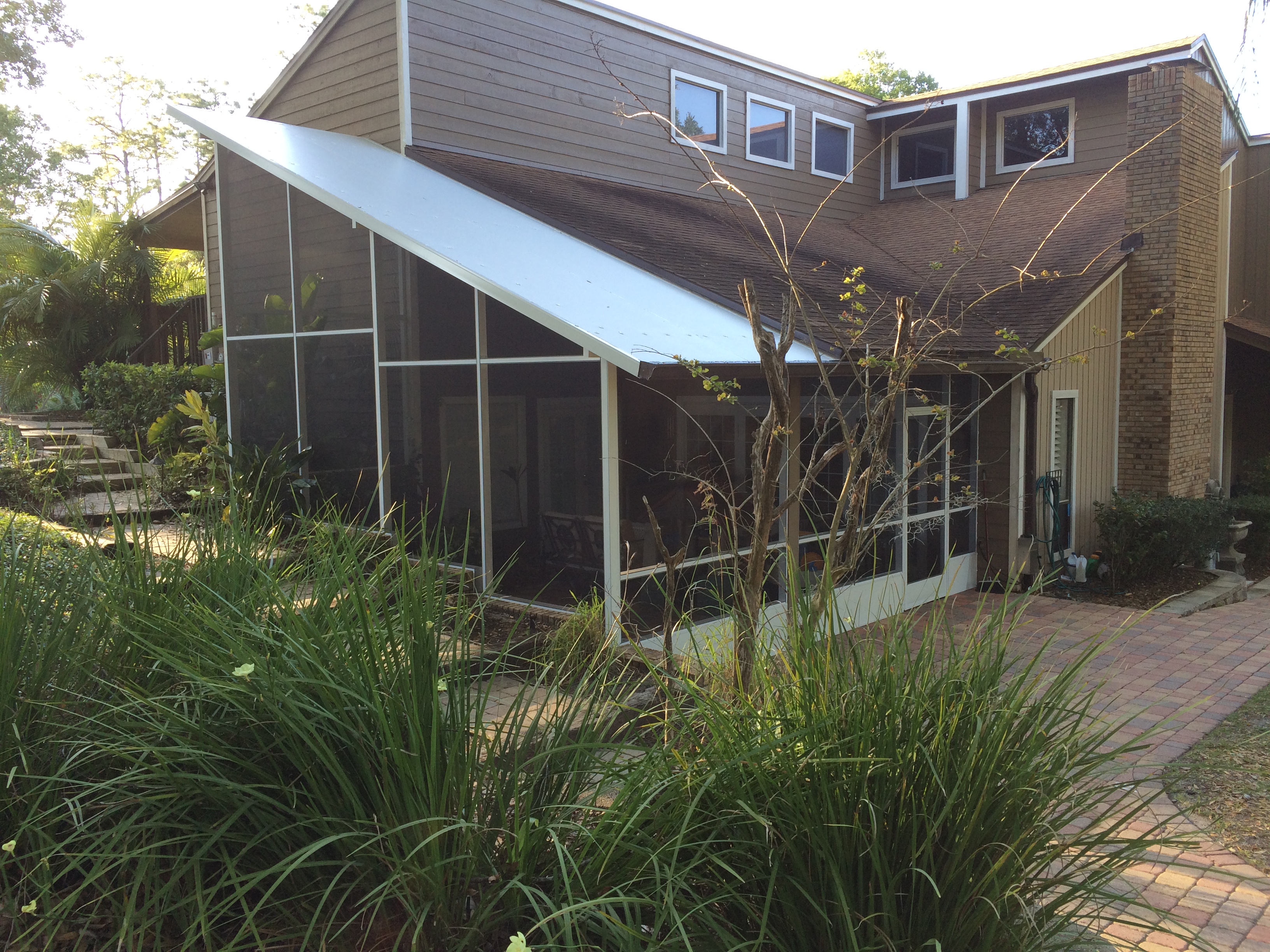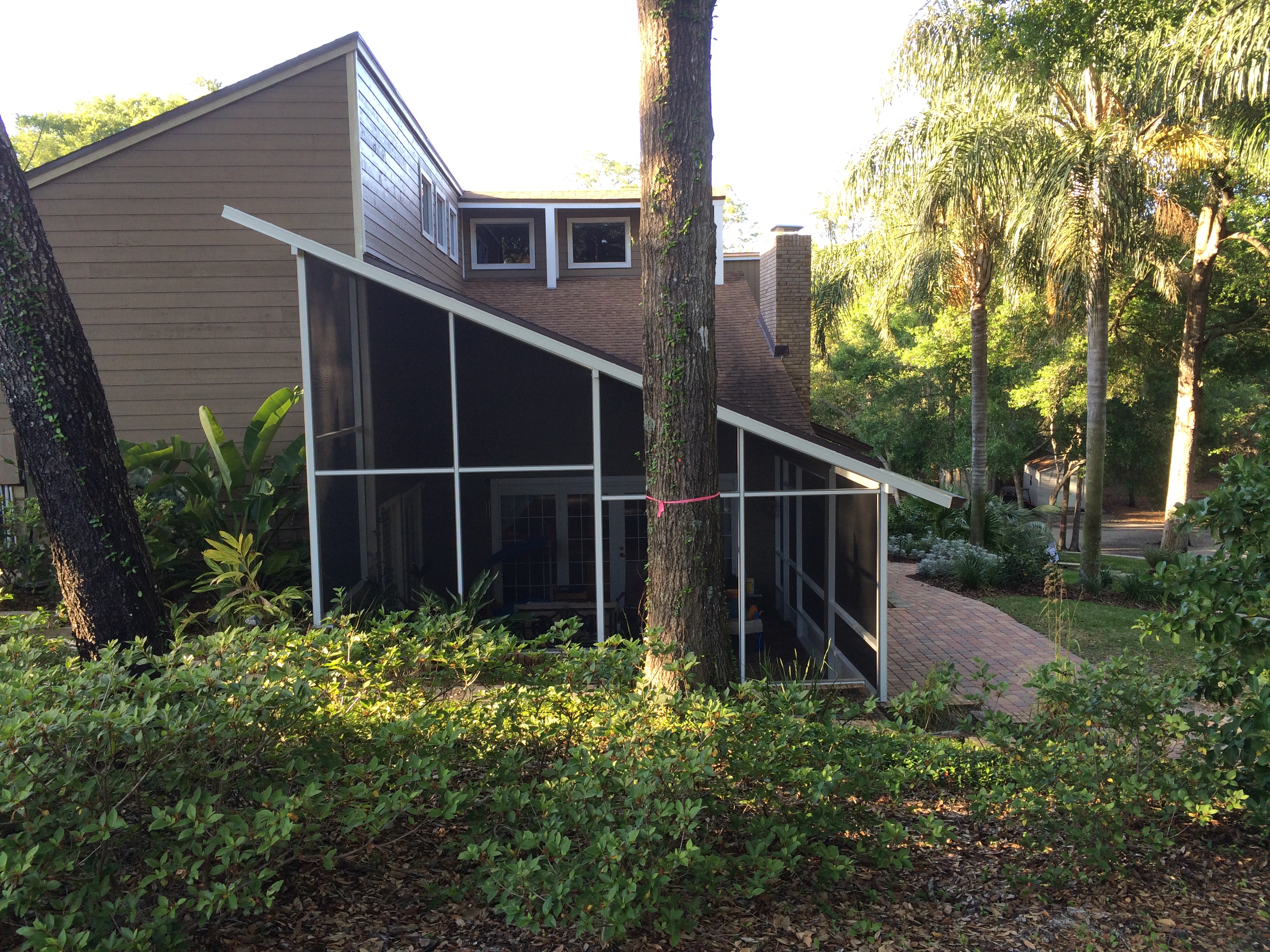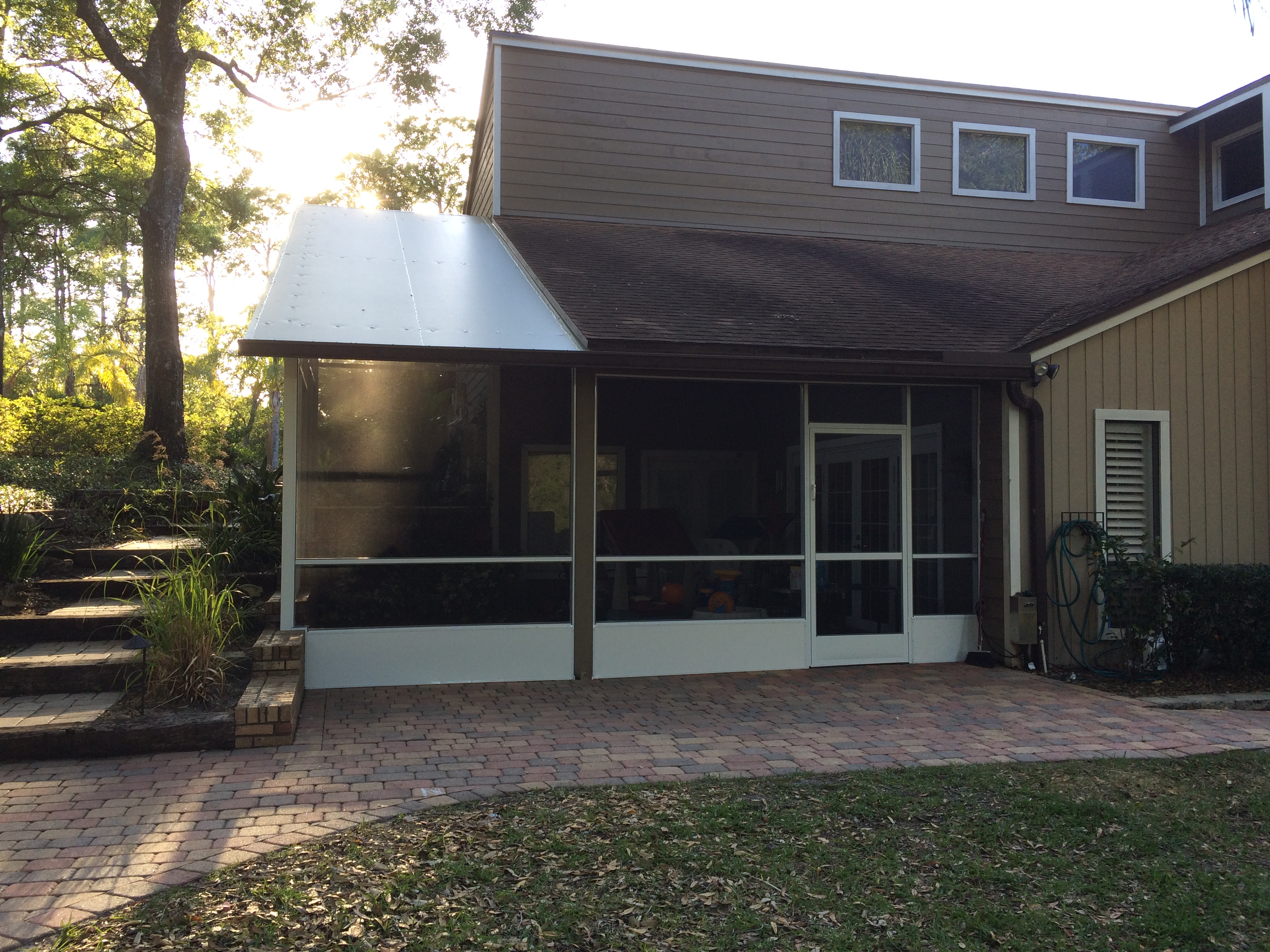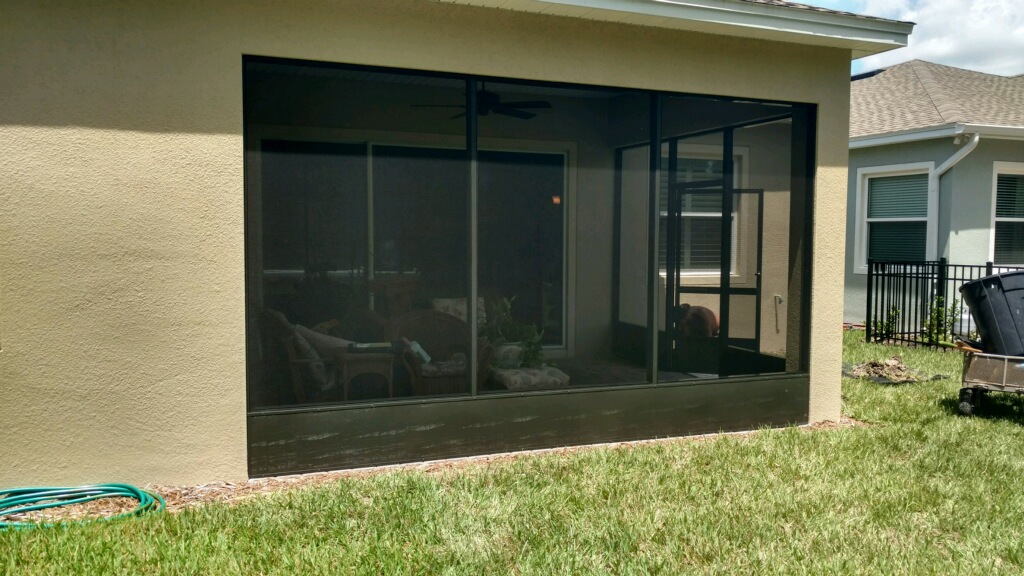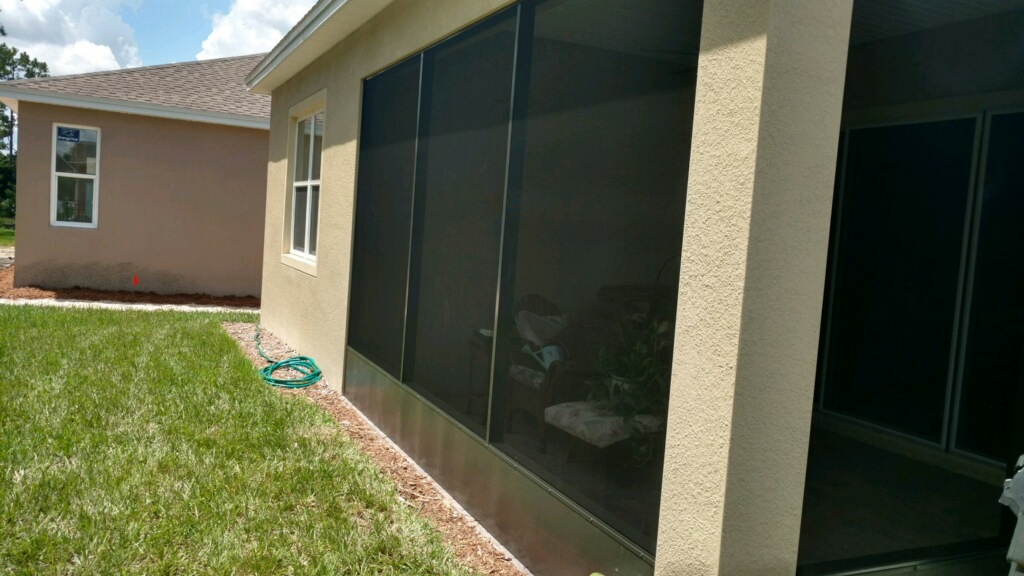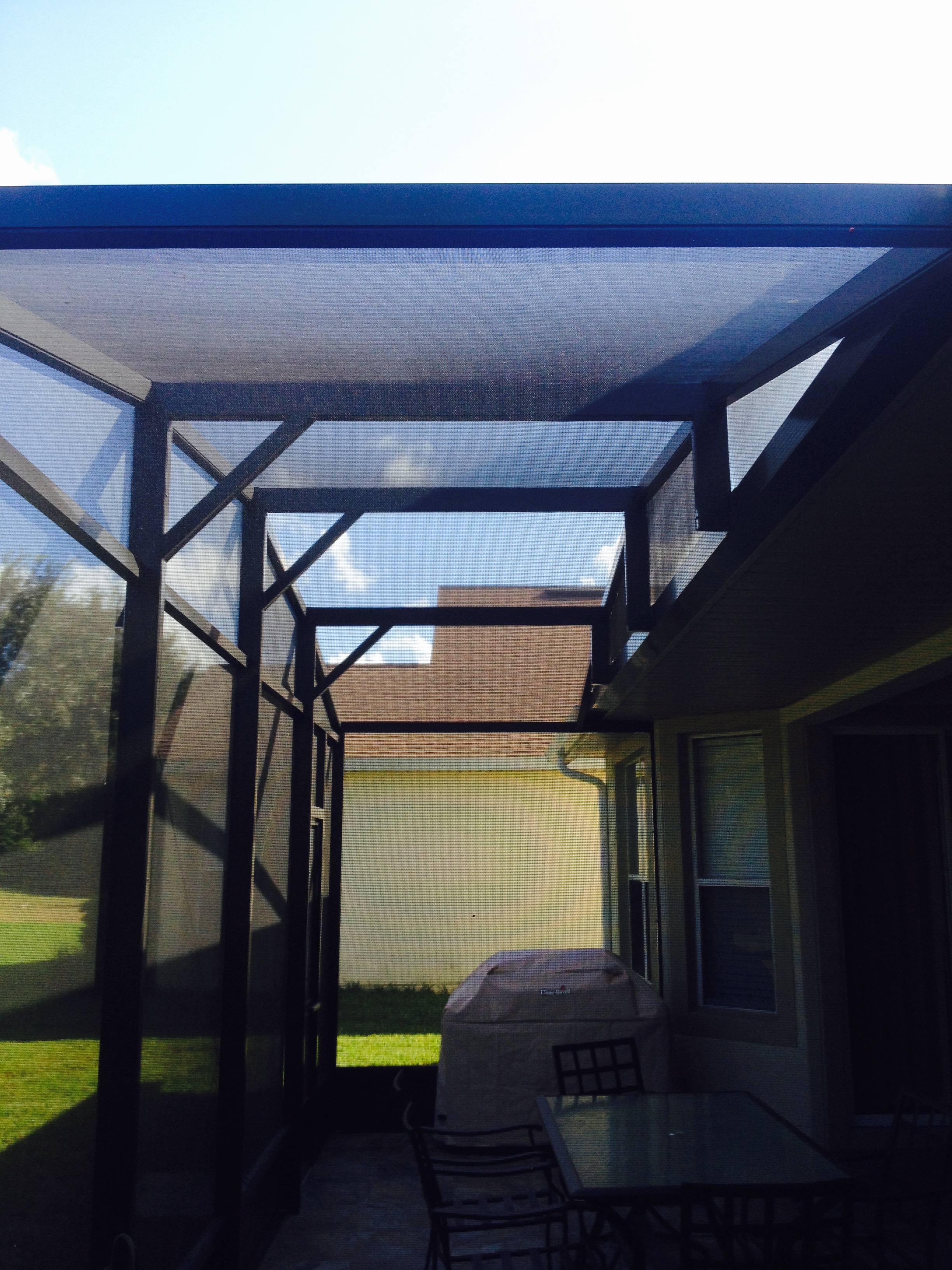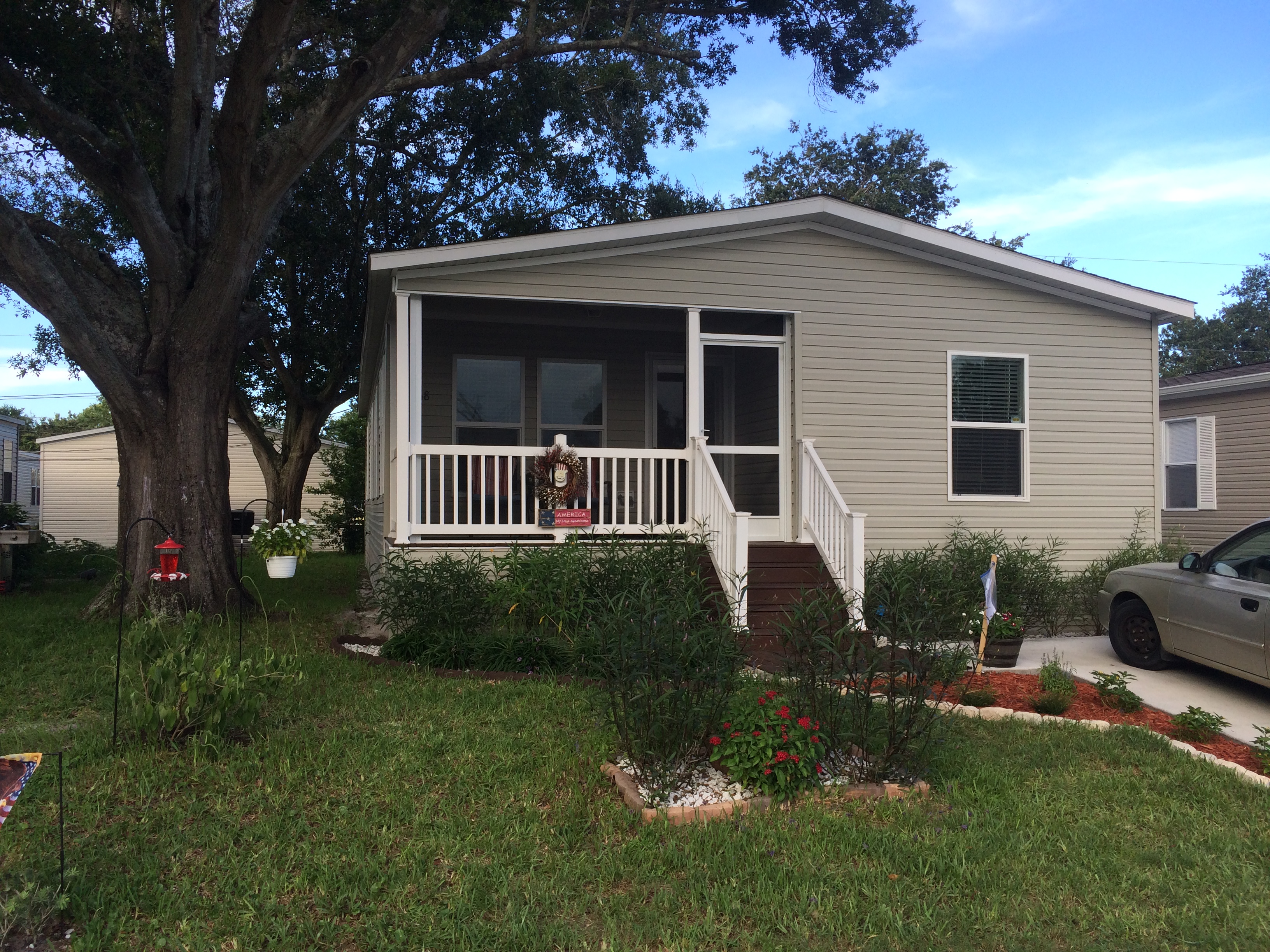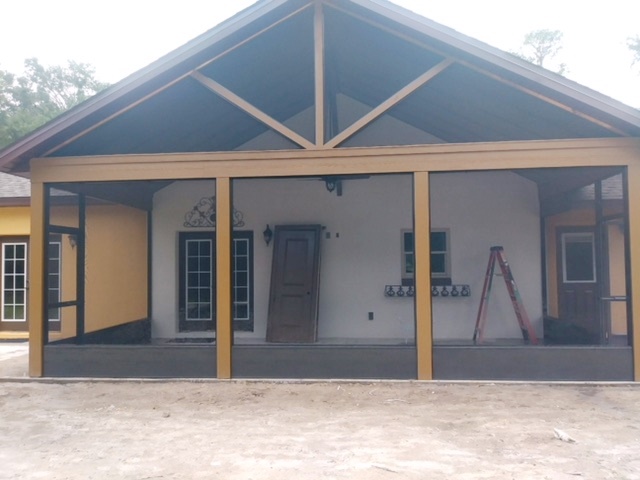 To see pictures of all of our services, head to the pictures page.