Carports
Carports are a great way to protect your vehicle from the sun and rain. A carport greatly reduces the temperature inside a vehicle which can easily reach 130 degrees on a hot summer day in Florida. Carports also protect your vehicle's painted surface from sun related fading and peeling.
See Roof Options for more information.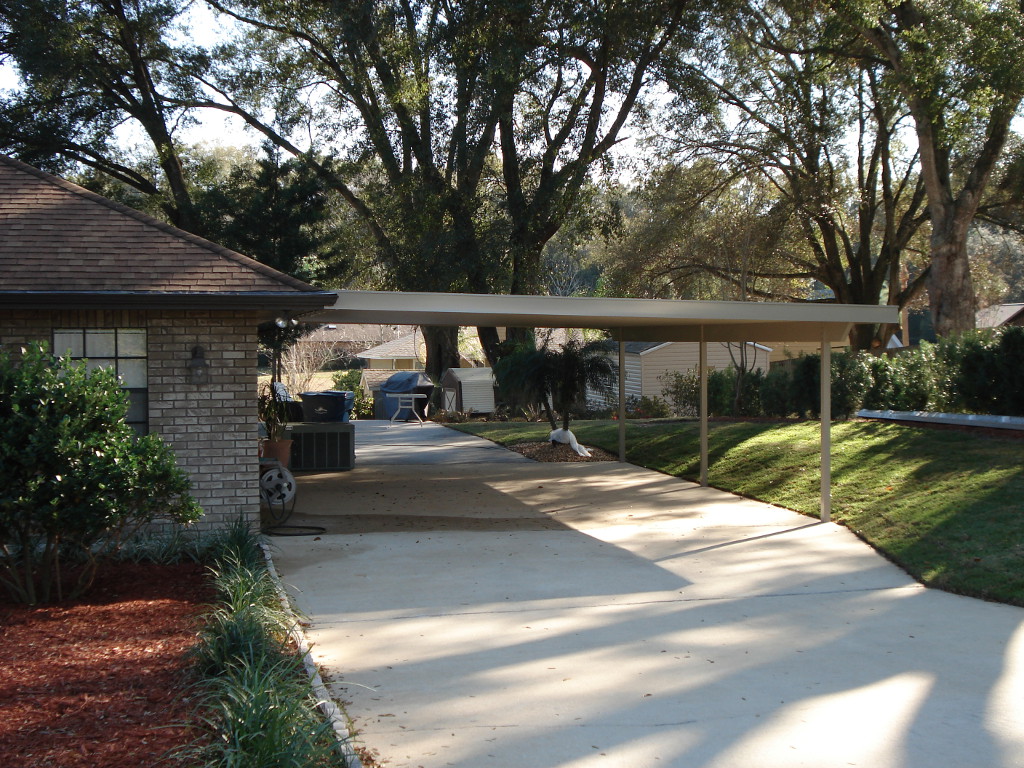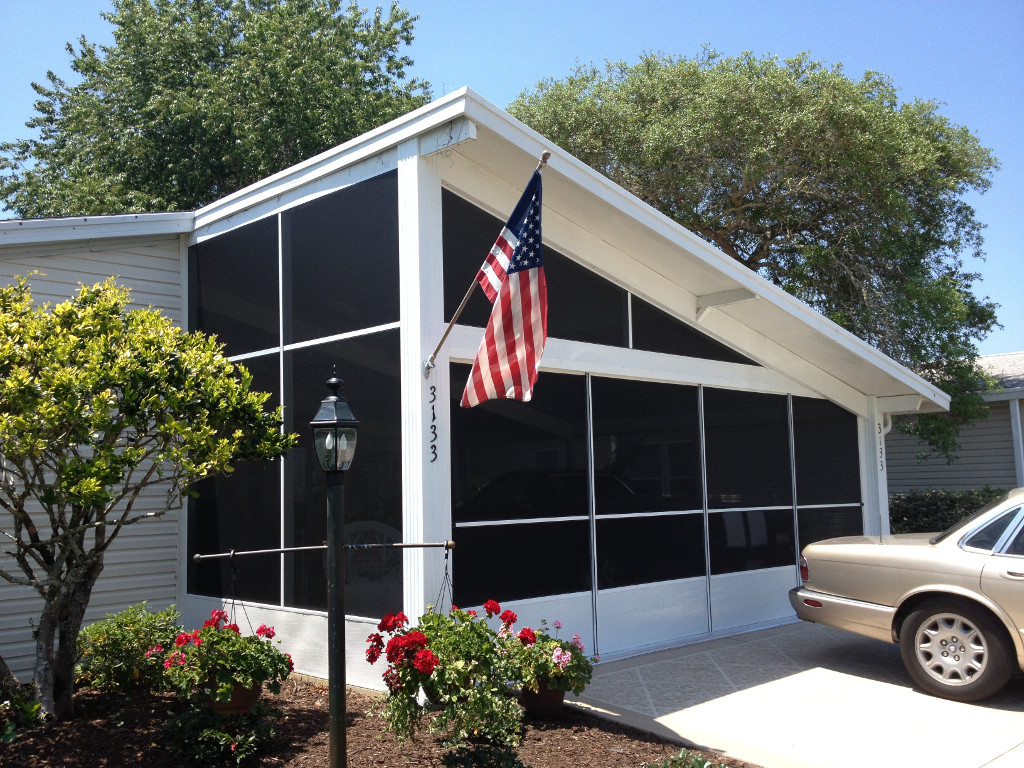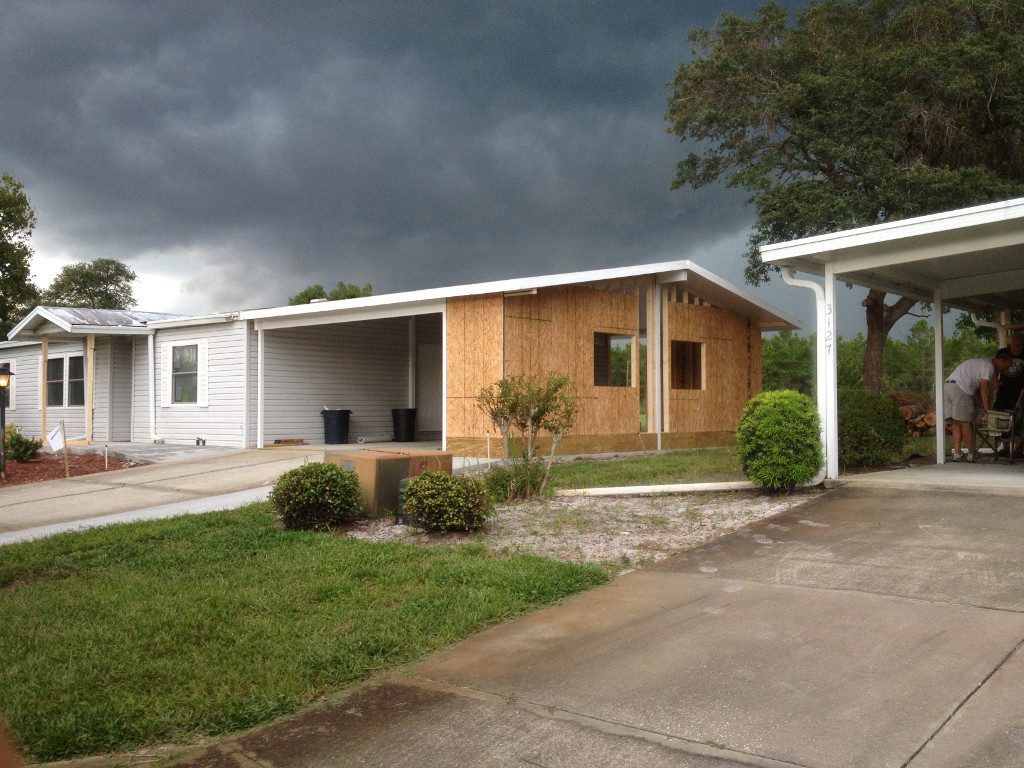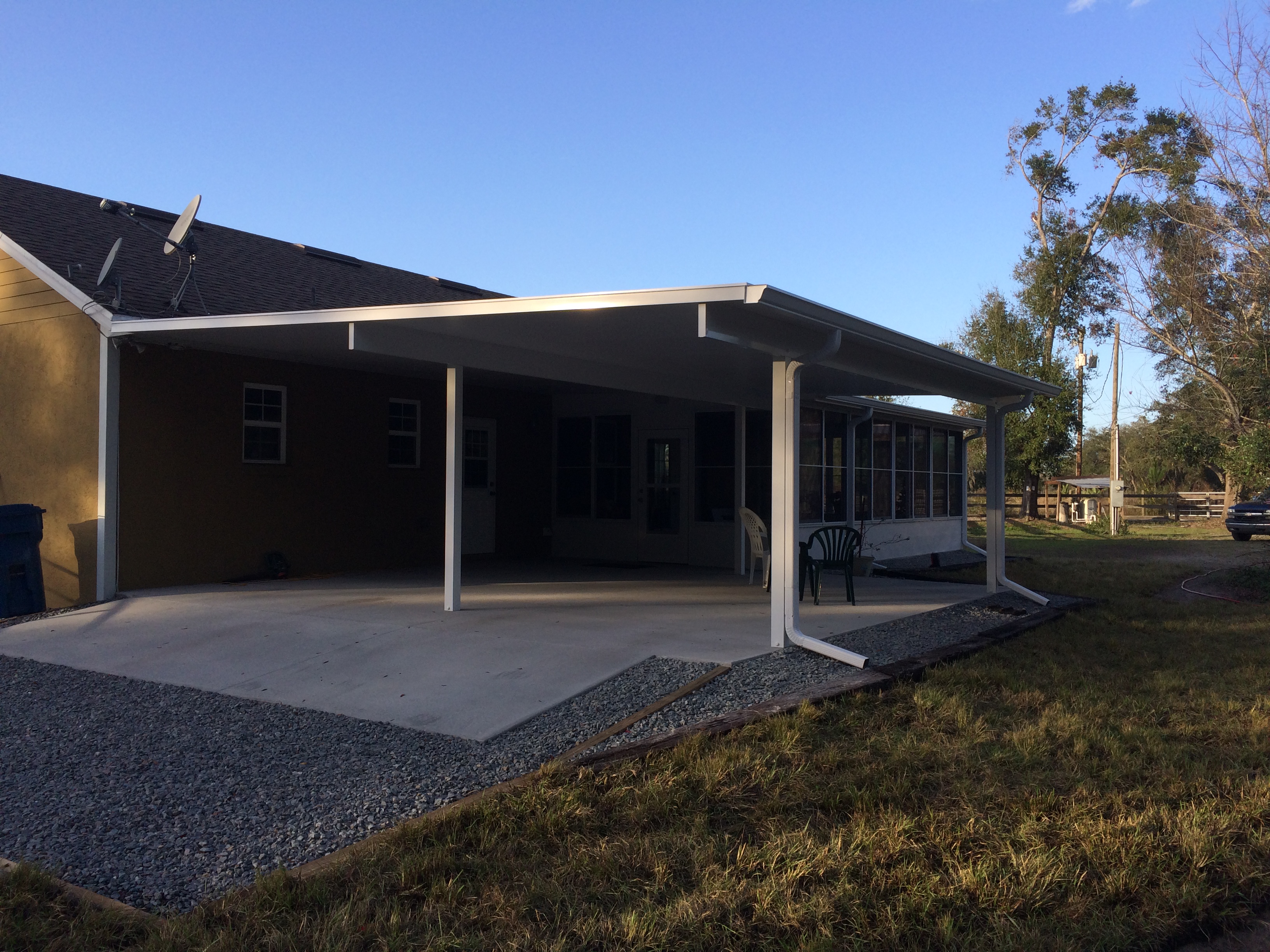 To see pictures of all of our services, head to the pictures page.